Careers
RTS has steadily expanded our client base over the past 22 years, and plans to continue growing. We pride ourselves on our 'family' like environment, where we are an extension of our client's staff, and our employees are genuinely valued, appreciated, and treated with utmost respect. We have to work hard to develop and implement the optimal solutions for each client, and often have to hustle to meet deadlines and achieve goals, but we like to have fun too! It's awesome to work in a company that empowers you to grow your strengths and abilities, and it's fun to work with people truly believe in what they're doing. We are frequently looking for talented, driven individuals who share our energy and passion for helping simplify our client's IT needs to join our team and help us reach our goals. There is plenty of room to grow with us!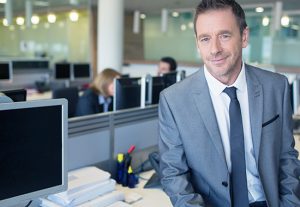 Open Positions
As we grow, we will be looking for exceptional administrative support, highly skilled sales team members, and technicians passionate about improving overall customer experience. We are very selective about who we bring onto our team (A-Players only!), and expect our employees to maintain very high standards of integrity, respect, mannerisms, hygiene, and professional appearance at all times when representing our company. All potential candidates will be expected to be drug free and pass a background check. If you are friendly and genuinely care about our mission of helping clients receive Worry-Free IT, this may be the place for you. (if there is nothing listed, we are always considering resumes for)
Administrative & Accounting Assistant
Dispatcher
Technician
Don't see something that interests you? We still want to hear from you. Send over your resume with an introductory cover letter explaining why you feel RTS would be a good fit. We are always on the lookout for stellar candidates who know what it means to be a "Rockstar" in their position! RTS IT, Inc. is an equal opportunity employer and will not discriminate against a job applicant or an employee because of the person's race, color, religion, sex (including pregnancy, gender identity, and sexual orientation), national origin, age, disability or genetic information.

Discover why RTS IT, Inc. may be a great next step in your building career.
Career Contact Form
Career Contact Form